Exceptional Ultra Slim Sliding Doors in Towcester
Amazing Ultra Slim Sliding Doors in Towcester are made possible by the fact that aluminium is one of the strongest materials on the market. It is the ideal material to use for home restoration projects due to its inherent strength and robustness. You may take advantage of several great features, including a combination of composite materials, when you install an ultra slim sliding door from our range in your house.
Thanks to the low sightlines of our range, aluminium has a remarkably beautiful, streamlined appearance. The occupied Towcester homeowners will also value the incredibly slender sliding doors. Aluminium requires relatively little maintenance because it can withstand changes in weather and exposure to the elements.
Homeowners won't have to worry about costly repairs or ongoing maintenance as a result. Aluminium is even resistant to powerful UV rays, so you may enjoy a beautiful sliding door for many years to come. Additionally, ultra-slim sliding aluminium doors have remarkable thermal performance.
The thermally broken frames on many of our ultra-slim sliding doors help to retain the heat produced by your home and keep out chilly draughts. By doing this, you may lessen your carbon footprint and ultimately lower the price of your energy bills.
With our incredible assortment, homeowners may enjoy a warm, cosy living space all year long.
Ultra Slim Sliding Doors From Sunflex
Three high-quality, double- or triple-glazed, extremely slender sliding doors that can be customised up to three metres wide per panel are available from us.
Our doors are built with cutting-edge engineering for perfect, smooth operation for enormous glass openings and have incredibly narrow sightlines.
With our SGV20 or our thin 30mm intermediate framed SVG30 (both by Sunflex), which both provide a genuine slim framed system from whatever angle you view the doors from, our systems have extraordinarily thin 20mm sightlines. They are therefore ideal for allowing natural light to enter your home.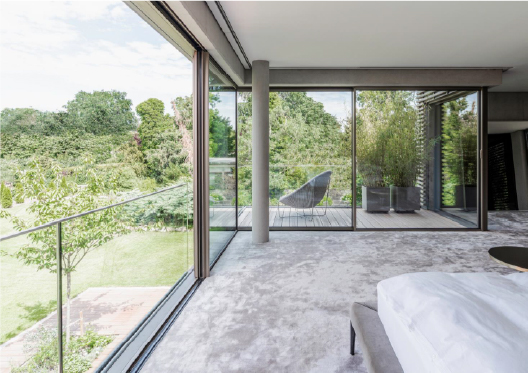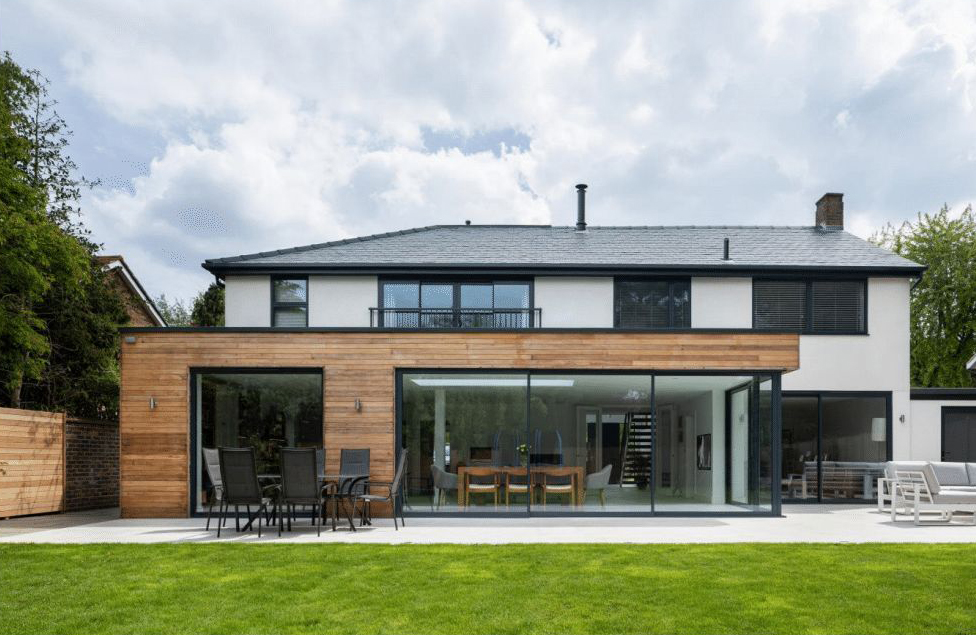 Sliding Doors from Solarlux
Beautiful Cero II triple-glazed sliding doors or Cero II double-glazed premium all-aluminum sliding doors are also available from us; both are manufactured by Solarlux.
The Cero door range is definitely something to see with its 98% visible glass, 34mm sightlines, low U-values of glass (Uw>1.35 W/m2K), flush frames, unlimited design options, endless colour variations, excellent security, and the highest locking and security requirements.
By appointment, you can visit all of our ultra-slim sliding doors in our 4,000 square foot showroom. We're anticipating your arrival there!
Bespoke Ultra Slim Sliding Doors
Aside from its many positive qualities, aluminium offers a wide variety of design alternatives. Thanks to the wide selection of RAL colours that are accessible to them, homeowners can correctly match their new installation to the design of their current home. To help you design the right sliding door, we also offer the option of dual colours.
Aluminium doors are ideal for both traditional and modern homes because of their many design options. Your ultra slim sliding door may be made way you want it to be thanks to a wide choice of customisable components, including colour, finish, and hardware.
Our dependable partners at Infinite Windows are aware of the fact that we would only install goods from manufacturers who regularly uphold the highest production standards in the sector in our own houses.
We want to reassure you that because they continually provide us with the best goods, services, and fabrication techniques, we only work with the most reputable suppliers. We never cut corners with our new construction or remodelling solutions, from the most engaging visuals to the most advanced thermal efficiencies.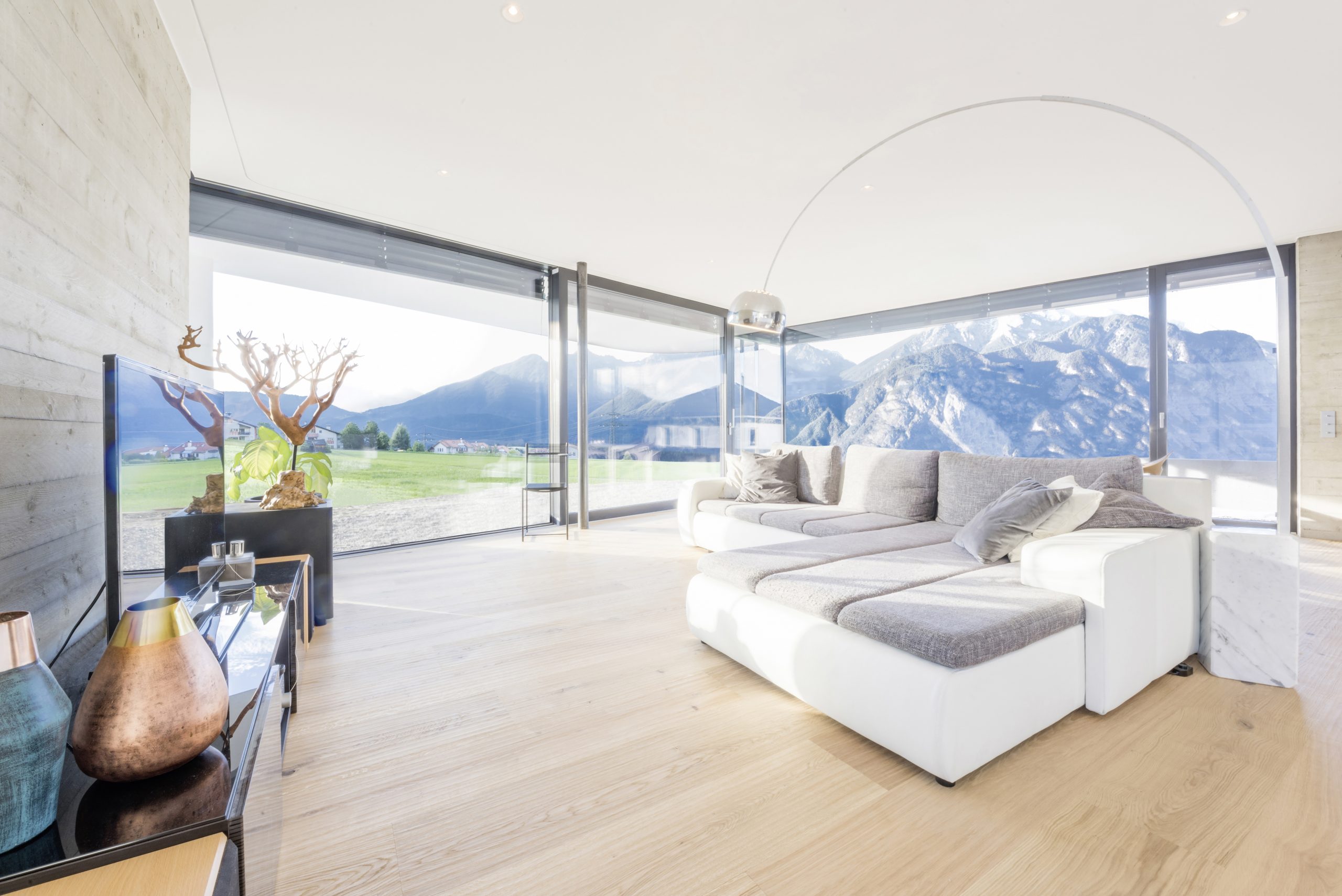 View Our Brochure
Read our highlighted brochure here. For a brochure or technical guide covering any of our other door systems, visit our dedicated brochures page today.
What Do Our Customers Say?
Excellent and prompt service from Infinite Windows & Doors when we opted to use them to provide our bifold doors. The builder who is building our extension failed to sort them through his "usual" window company so we cast out on our own and found Infinite. I'm very glad we did. The doors arrived earlier than expected, and were fitted in the course of an afternoon. They look fabulous and will look even better when the rest of the extension build is completed!
S. Thomas
Amazing knowledge from the salesperson, great clarity of documentation, customer service, installation and quality of products. Highly recommend. So refreshing to deal with a professional, approachable Company who practice integrity.
W. Rust
From start to finish we have been impressed by the professionalism and enthusiasm of the team at Infinite Windows & Doors Ltd. Their price was competitive. They worked quickly, neatly and efficiently and the standard of finish was excellent. Everyone was polite and friendly and we can highly recommend them.
E. Chua
Colin, Jamie and Jackie are a great team and a joy to work with. I introduce all my clients to them, knowing they will receive one to one attention throughout the whole process. They know their products inside out from pricing, technically to fitting on site. They work with the Architect throughout the process, providing CAD details. They work to ensure that the process is as simple and efficient as possible.
R. Luckett
Great new bi-fold door and especially great service from all the team at Infinite. We are very happy customers!
C. Aworth
I can not recommend Infinite Windows highly enough, Colin and Jamie go the extra mile with customer care. Our new windows have transformed the house.
N. Smith
5 star service from start to finish. All queries and concerns were dealt with efficiently and the final result for our new home is absolutely flawless. We highly recommend Infinite Windows & Doors as they are true professionals unlike some of the cowboys we have dealt with in the past. Thank you again.
C. Colucci
Excellent company all round. The service we received from Colin and Jacky was 2nd to none from start to finish. They have a super showroom in Milton Keynes and they displayed such a genuine interest in our project accompanied too, by their ample product knowledge which helped assist with our designs
We can thoroughly recommend them.
S. Hickman
Outstanding customer service! The response to any concerns or queries is almost immediate making us feel like we are their most important customers (I'm sure they make all customers feel this way). Doors are amazing – can't wait for the summer 🙂 Thanks Colin and team.
L. Canavan
Amazing service, Thanks Colin.
M. Cahill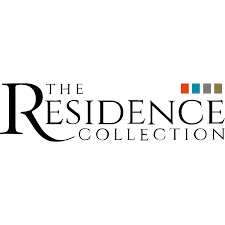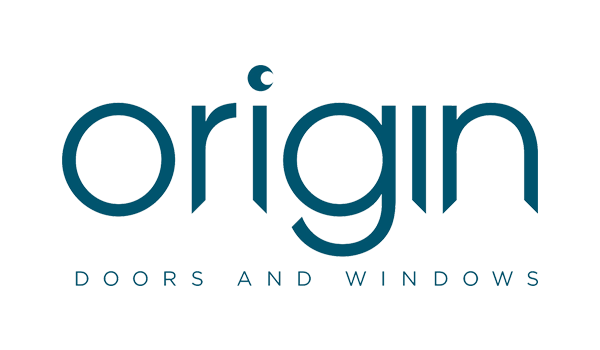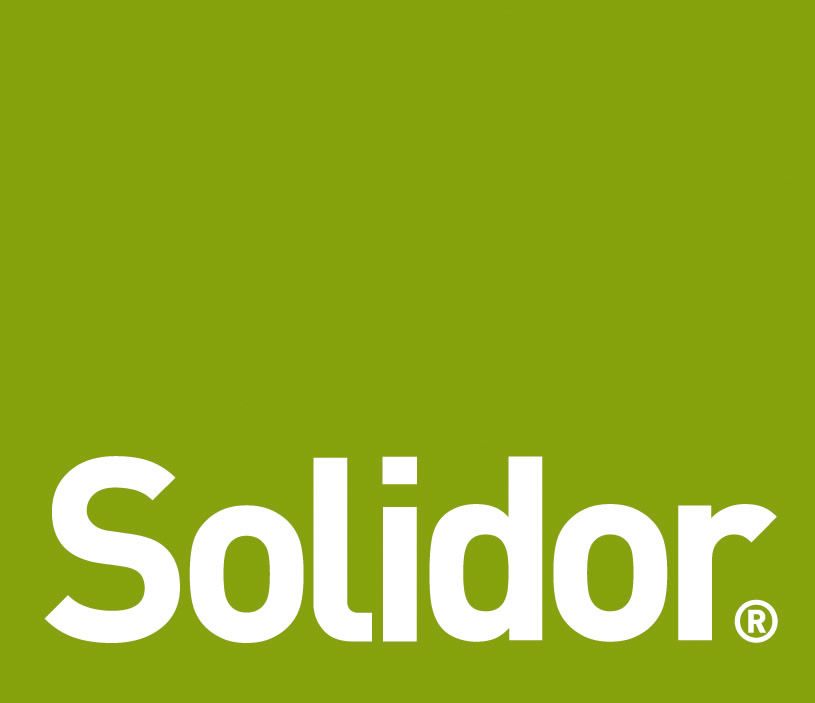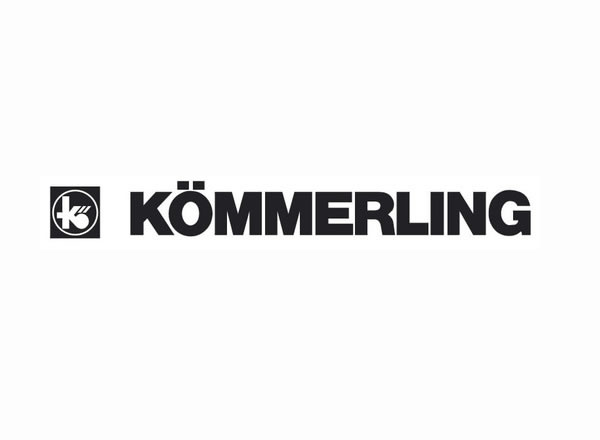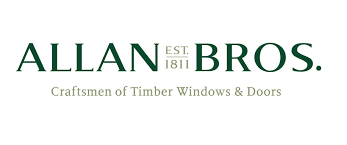 Our Trusted Partners
Infinite Windows understand that good quality brands are vitally important, and that we ourselves would only install products in our own homes, from such suppliers that always meet the very best manufacturing standards in the industry.
We reassure you that for this reason, we work with only the most reputable suppliers who always deliver us the very best quality, service and fabrication techniques. From the most eye-catching visuals to the most leading thermal efficiencies, we never compromise with our new build or our renovation solutions.
Start Your Quote
Ultra Slim Sliding Door Prices, Towcester
If you want a hassle-free, expert installation of your next ultra-slim sliding door in Towcester or Buckinghamshire, choose Infinite Windows. We can assist you in finding the ideal home improvement option for your property because every member of our staff is knowledgeable about every product we fit and install.
Our installers handle each property as if it were their own to reduce the stress associated with your installation process. While taking into mind your daily routine, we will collaborate with you to bring your vision to life.
Are you interested in learning more about all of our incredibly thin sliding doors? Call us right away! If you need assistance with anything, our committed team is here to help. Use our online contact form to speak with a member of our staff directly. To discuss your upcoming project or to show you around our showroom, please contact us.
We anticipate hearing from you!