How Much Does Triple Glazing Cost?
Why is Triple Glazing Beneficial to Your Home?
Our team at Infinite Windows supply and install triple glazed windows consisting of three panes of glass instead of one or two. An inert gas separates each pane like argon, xenon or krypton, which provides a completely new appearance to your home. There is always one common question with various benefits and energy efficient qualities. How much does triple glazing cost? Discover more by reading below!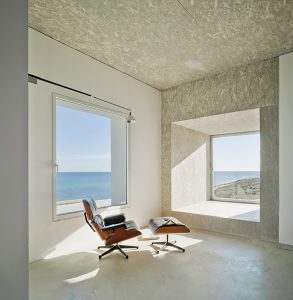 Low U-values
At Infinite Windows, we offer triple glazing to all homeowners across the Milton Keynes area. Due to this, our home improvement solutions are thermally efficient in providing the best quality for our valued customers.
Your property can become a living space where you never need to worry about heating costs and save extra money throughout the year. Benefit from a high thermal barrier with U-values reaching below 0.8W/m2K, which reaches Passive House window standards.
At Infinite Windows, benefit from a triple glazing solution that you can trust with Infinite Windows today!
Durable
We are proud that our triple glazed windows are designed to convey an unmatched, long lasting and durable performance for many years to come. Triple glazing is a robust and durable glass, so your home can be kept secure against potential intruders and break-ins.
At Infinite Windows, our Internorm windows are rigorously tested to ensure that our products meet all your desired requirements. We work alongside the very best standards of windows, with the very best brands to give you a locking mechanism – keeping you and your loved ones safe.
Weatherproof and Sound Reduction
Living in the UK, we know that the British weather can be unpredictable and unexpected. Triple glazing protects your home against harsh weather conditions, no matter the extent. With these features, your triple glazing solution will become less susceptible to condensation, making it harder to get air trapped between the layers of glass.
Additionally, due to three panes, our triple glazing provides extreme sound reduction, which is a huge advantage for all Milton Keynes homes. Allow yourself to relax in a private and quiet space. At Infinite Windows, our Internorm triple glazed windows are ideal for all property styles.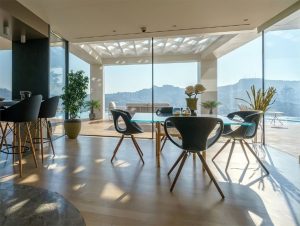 Is Triple Glazing a Cost Effective Solution?
We guarantee a long lasting investment that can ensure money saving benefits. We aim to reduce the amount of central heating you use each year, giving you cheaper energy bills! With energy efficient properties, Internorm windows can tailor to all homes, no matter the style.
Allow your home to become a stress free and comfortable living space that automatically reduces your carbon footprint on the planet too.
How Much Does Triple Glazing Cost?
Depending on your requirements, bespoke options and the project, the prices will vary for each customer. However, whatever the project, we ensure that your triple glazing will improve your daily home life almost instantly.
For more information about our full range of triple glazed products, contact our team at Infinite Windows, and we can discuss all our Internorm windows with you.
We look forward to speaking with you soon!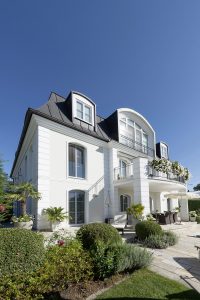 Categories: Benefits, Triple Glazing
Tags: Internorm, internorm windows, triple glazed windows, Triple Glazing, triple glazing near me