Is Triple Glazing Worth It?
Considering getting triple glazing? Trying to find out if triple glazed windows are better than your double glazed ones? Confused about triple glazing costs? Infinite Windows are here to answer all of your questions.
Triple glazing is characterised by three panes of glass separated by argon gas. In comparison to double glazing, which has two panes, you are getting an extra layer of insulation, an extra layer of security, and extra noise reduction.
Is Triple Better Than Double Glazing?
Double glazing is sufficient to add a layer of insulation to your home compared to single glazing, however, triple glazing far surpasses double glazing in performance. Triple glazed windows offer superior thermal efficiency, noise reduction, and security of your home.
As mentioned above, insulating your home with triple glazed windows is one of the easiest and most effective ways of reducing your carbon footprint. Infinite Windows triple glazing can achieve U-values as low as 0.61 W/m2K, which helps improve thermal performance allowing less heat to escape your home.
Triple glazing is also better than double glazing because it offers superior noise reduction. Standard double glazing has a sound absorption coefficient of 30dB, whereas our triple glazing starts at 34dB and can be uprated to 42dB where required.
Therefore, having your windows upgraded to triple glazing is an excellent option if you live in a noisy area of Milton Keynes. Moving house causes enormous amounts of stress, especially if you have a family with children, but noisy neighbourhoods are enough to make you consider it. Having triple glazing installed can avoid the need to move by reducing the noise inside your home, not to mention it is a far more affordable and practical solution.
Triple glazing is also better at keeping your home secure than double glazing. The extra pane of glass creates a toughened unit that is less susceptible to breaking. This means your new windows and doors will be better equipped to withstand harsh conditions and any potential hard impacts.
So, ultimately, triple glazing is better than double glazing.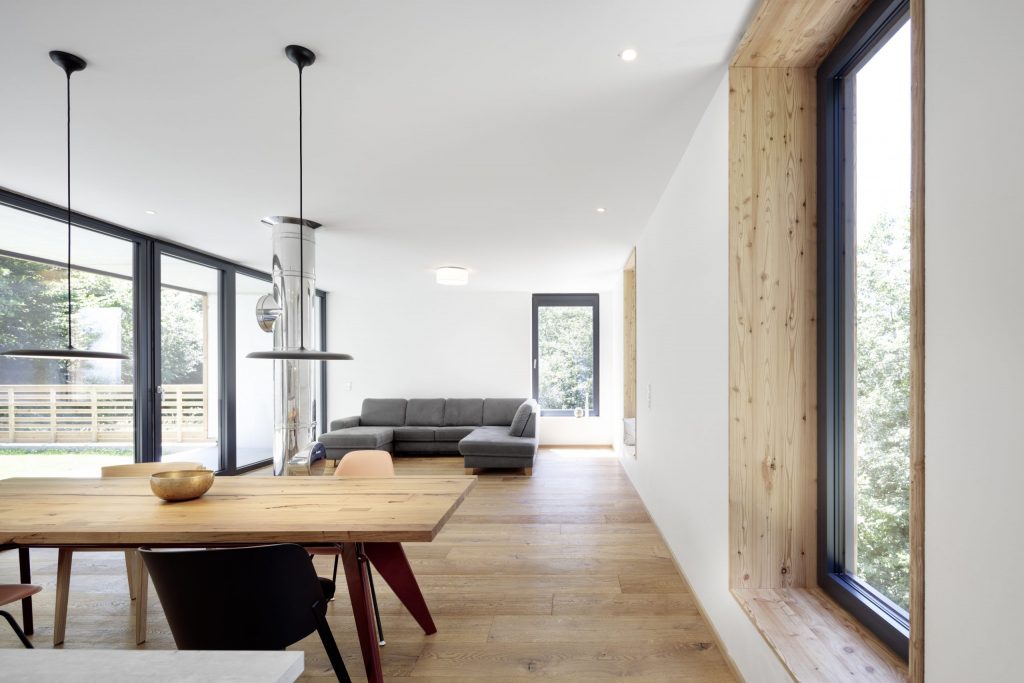 Is Triple Glazing Worth It?
In short, yes, triple glazing is completely worth it. There are a multitude of benefits that come with triple glazed windows that other glazing options simply cannot provide. The biggest benefit is that it has increased thermal efficiency in comparison to single and double glazing of the same Window Energy Rating.
There are many ways to reduce your impact on the environment, but one way is having triple glazed windows installed in your home. It is estimated that 40% of UK emissions come from households, of which around 10% comes from heating. Triple glazing is an excellent way to increase the sustainability of your home by adding an extra layer of insulation to your home, which helps it retain heat.
By insulating your home with triple glazed windows, you can reduce the amount you rely on central heating to warm your home. In turn, this reduces your household carbon emissions helping to make Buckinghamshire a more sustainable county.
Infinite Windows offers sleek windows and doors with ultra-slim sightlines that allow optimal light transmission, reducing the amount you need to use artificial lighting. Besides, natural light is a mood enhancer, so filling your home with daylight is beneficial in many ways.
Is Triple Glazing Expensive?
The price of triple glazing depends on your property. You can contact Infinite Windows today to conduct a survey of your project and provide you with a quote for triple glazing.
If you have any other questions, please feel free to call us on 01908 785366 or fill out our online contact form, and we will give you a call at a time that is convenient for you.
Categories: Triple Glazing