The Benefits of Triple Glazing
What are the benefits of triple glazing?
Triple glazing is a superior option compared to double glazing. If you choose to install triple glazing into your property, you will benefit from a more eco-friendly home, improved sound reduction and enhances security.
We offer a range of window and door options in Milton Keynes and Buckinghamshire that are available with triple or double glazing. Visit us today for a personal consultation to find out which glazing option is right for you.
Investigating whether triple glazing windows and doors are worth the money and time of installation is key to understanding if they're suitable for you. Whilst triple glazed windows and doors can be more expensive, they have many benefits which you may not get from your standard double glazed windows.
Want to know more about the benefits of triple glazing? Read on to find out how triple glazed windows or doors can help you meet Passivhaus standards.
Here at Infinite Windows, we understand that this decision can be daunting, so we've compiled some benefits as to why you should install triple glazing in your home this year.
Free Triple Glazing Upgrade
For a limited time, we are offering triple glazing for the price of double on selected windows and doors from Internorm. Book your consultation today and come and experience triple glazing for yourself.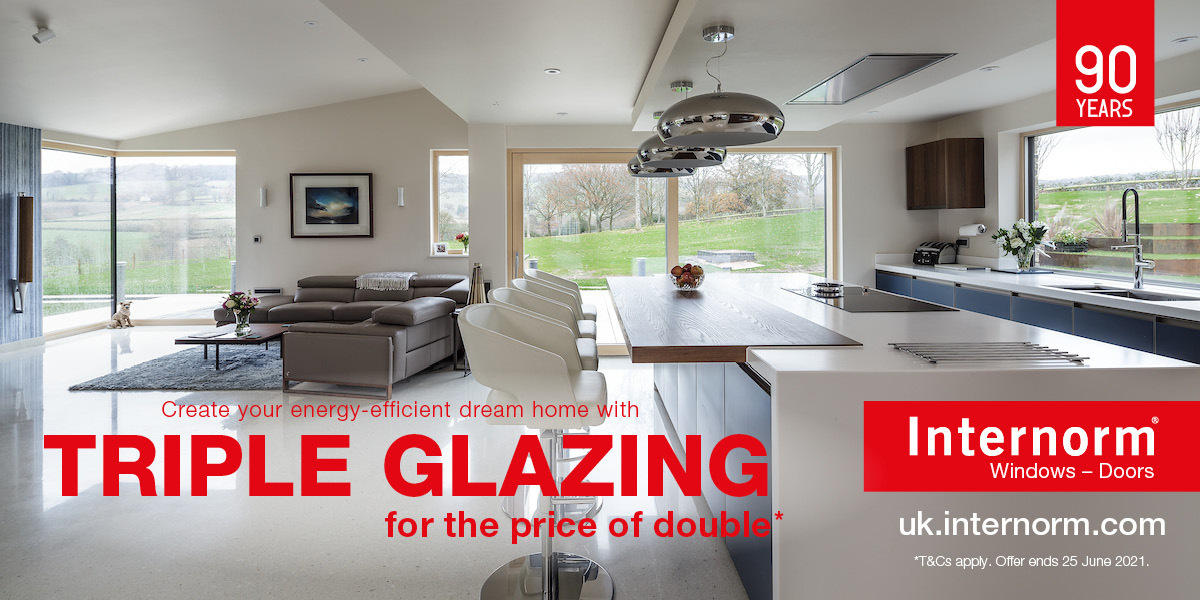 1. Triple Glazing Regulates Room Temperature
Triple glazed windows and doors can help to control the temperature inside your home.
Having leaky, non-insulated, and unreliable doors and windows will lead to large amounts of heat being lost, increasing your energy bills. Windows and doors in poor conditions can bring many problems to your day to day lives.
The structure of the triple glazed windows has 3 panes of glass, which can help to keep the heat in and the cold out, this is great for those wanting to save a few pennies on their energy bills.
Triple glazing can help regulate the temperature of your room, meaning you do not need to rely on your heating in the colder months.
2. Triple Glazing Reduces Noise
Living in a noisy, busy place can be challenging especially for those families with young children.
People who work from home in Milton Keynes or Buckinghamshire or that have children find a quiet environment a necessity. It is hard to control outside noise like traffic.
Triple glazing windows and doors can help to dampen outside noise, improving the overall comfort of your home.
Our triple glazed windows start at 34dB and can be uprated to 42dB where required. Contact us to find out more about our triple glazed windows options, such as our Internorm timber aluminium composite windows.
3. Triple Glazing Improves Security
As the name suggests, triple glazing comes with an extra pane of glass.
This strengthens the surface area of the entire window, increasing security. This also makes it harder for intruders to break the glass.
We offer a wide variety of glazing products that are designed to keep your family and belongings safe and secure.
If you would like to find out more, please get in touch with our friendly team on 01908 785366 or enquire using our contact form.
Categories: Benefits, Helpful Tips
Tags: Triple Glazing